Welcome to Trinity's Pepperbellies Page
For nearly 50 years, Trinity Lutheran Church has been a part of a wonderful tradition: Manhattan Beach's Hometown Fair. Generations of Trinity members and friends have worked arm in arm and chili in bag to deliver a delicious delicacy to hungry fair-goers. What is a Pepperbelly, you may ask?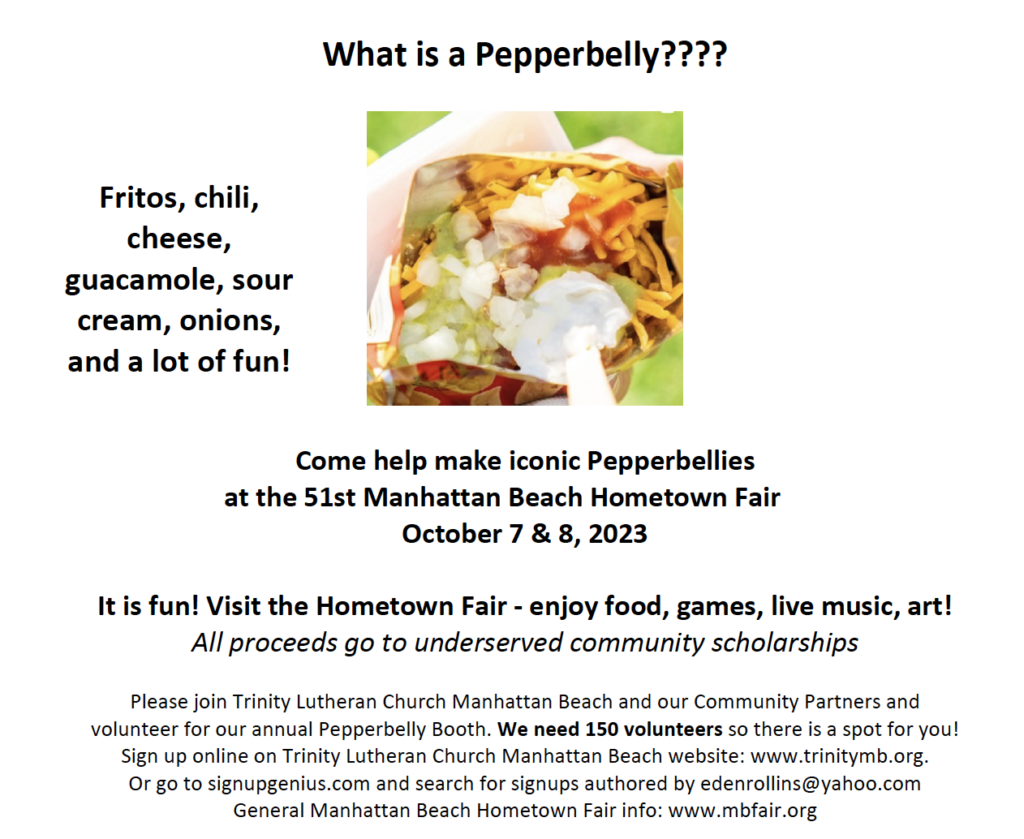 That's not all! Trinity's efforts ensure that the proceeds from the booth go to support scholarship for high school youth from under-served communities. Year after year, our hard work has paid off by seeing the impact of our work on the future education of our youth.